Latest rumor claims only the Google Nexus Marlin will be metal-made, the Sailfish to be plastic
26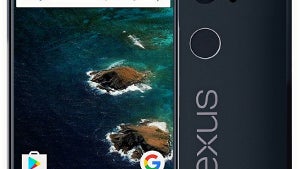 Rumors about Google's next batch of Nexus devices are already flying around, foreshadowing their arrival later this year. As you probably know, these are currently rolling under the Marlin M1 & Sailfish S1 monikers and are most certainly being made by HTC.
Specs and renders about the stock Android duo have already leaked profusely, giving us strong hints that they will be inheriting a bit chunk of the HTC 10's design bits. We generally loved the sleek metal body of the HTC 10, but the latest rumor we heard could mean that HTC might not necessarily use metal for both the Marlin and the Sailfish.Word on the street is that only the Marlin M1, which is expected to be the slightly bigger (5.5") and spec'd-up device, will be getting the spellbinding HTC 10 metal design.
In the meantime, the smaller ~5.2" Sailfish S1 will likely employ plastic in its exterior, which would correspond to its lower-tier positioning and will keep the price tag in check.This move seems rather logical since it will help consumers distinguish the two Nexus devices more easily.
That's important because both will reportedly sport pretty similar hardware setups —
Snapdragon 820/821, 4GB of RAM, 12MP/8MP cameras.
Are you impatient for the 2016 crop of Nexus phones? Let us know in the comments section right below!