Latest LG G3 commercials teach you how to take a picture like a pro, among other things
15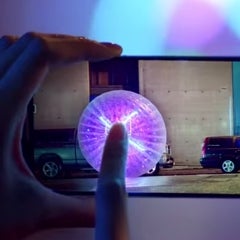 LG unleashed several new commercials that showcase its
G3
flagship smartphone - probably because the handset is almost ready to hit shelves in the US.
The commercials use the same tagline that LG used for the G3 ever since it announced it back in May: "simple is the new smart." Each of them is a bit ironic - for example, the first commercial teaches you how to take a picture "like a pro", and you'll see that, according to LG, it's very simple to do it when you have a G3. As you may know, the new handset features a 13MP rear camera with laser autofocus, optical image stabilization, and dual LED flash.
The second commercial briefly presents the 5.5-inch Quad HD (1,440 x 2,560 pixels) display of the G3, while the third one shows us how to make the smartphone stylish.
It looks like the first US carrier to have the LG G3 in stock is AT&T, which should start selling it online and in stores tomorrow, July 11. T-Mobile, Verizon and Sprint will have the new high-end smartphone in stores next week. Until then, you can check out LG's latest commercials in the slideshow below, and
read our LG G3 review here
.