Last chance to win Nokia Lumia 920, five to be given away upon launch
22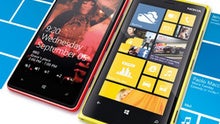 Giveaways – who doesn't like them? Participating is most often easy, and the awards are pretty tempting, especially if they are in the form of a brand new flagship smartphone. This is the case with Nokia's current Facebook promo, which has been running for a while, and in case you haven't checked it out already, now would be a good time to do so as it ends this week.
Five lucky winners will be given a brand new
Nokia Lumia 920
smartphone once it is released on the market. In order to participate, one must submit the reason they would switch to a Lumia 920 from their current handset, and that is pretty much it! Your chances of winning are increased with each friend who enters after being invited by you.
Note that the promo ends at midnight (BST) on September 20, so in case you are interested, better visit Nokia's Facebook page without delay. Who knows, perhaps you'll be holding on to a brand new Nokia Lumia 920 this fall.