Larry Page's 'Where's Google going next' TED video interview now up online
2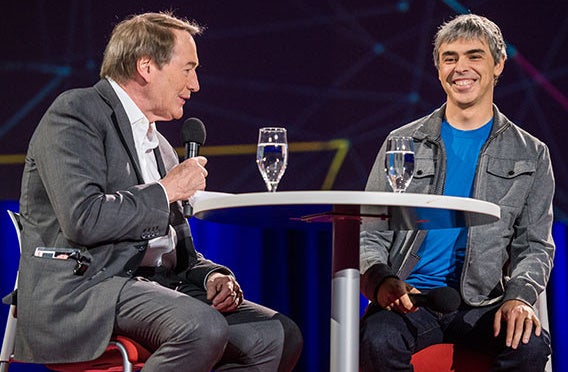 Google is a company you know for its brave, futuristic ideas self-driving cars and balloons spreading out Internet, and it's probably one of the most forward-looking entities in the world. Just a few days ago, chief executive Larry Page made a rare appearance,
speaking about the future of Google at TED2014 Vancouver
. The whole interview, conducted by PBS's Charlie Rose, lasted around 20 minutes, and now - finally - it's available for viewing online.
In it, Page speaks about the future of computing, shares his thoughts on the NSA and our personal information, plus he mentions Android as well.
Probably the biggest focus of his talk, though, was on how we can make computers understand us better and what tremendous benefits this could bring. Right now, many people are unwilling to share their data with a company like Google that makes its money off ads (it uses your information to show relevant ads), fearing for the security of their personal data. However, it's also easy to overlook all the good that can come out of sharing this data with your computer, according to Page.
For this, and all else Page had to share, we have embedded the full interview with the Google CEO right below, so you can see and hear for yourself.
source:
TED