Larry Page speaks on everything Google: Google Maps for iOS, updated privacy policy and others
8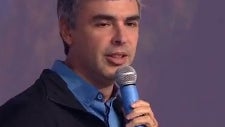 Google's chief executive Larry Page has successfully recovered from his vocal cord surgery and spoke at the Zeitgeist Americas event in Arizona, sharing his vision of Google, Android, Maps, and the general picture.
Google's CEO this time spoke in much more detail about the new Google policy allowing the company to use data from across its products, but also spoke about Google Maps and Chrome on Android.
To illustrate the new possibilities that come with the updated Google policy, Page mentioned Google Now, a product that wouldn't have been available under the previous one.
"Virtually everything that we want to do, I think, is somewhat at odds with locking down all your information for uses that you haven't contemplated yet. We don't actually know how the Internet is going to work 10 years from now. So I think it's a mistake to start carving out large classes of things that you don't really understand yet, that you don't want people to do," Page said.
And about the big question about Google Maps on Apple's iOS, Google's head said he'd of course love it for people to be able to use Maps on different platforms, but Apple's closed approach made it somewhat difficult, and the project is still under evaluation.
Interestingly, the discussion also touched on the division between mobile and native apps. Page rightly noted that the issue is somewhat overinflated and in the future, both will peacefully coexist. Check out the full talk, it's definitely great to see Google's chief executive in obviously better shape and talking about all those interesting details.
source:
Zeitgeistminds