LTE subscriptions to surpass 2 billion by the end of the decade, ABI Research says
0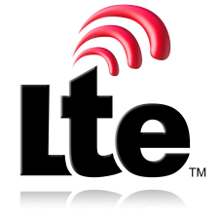 According to a recent report, issued by ABI Research agency, the amount of global LTE subscriptions will exceed 2 billion by 2019. The agency expects that the global market of LTE services will grow by 43% each year.
At the moment, a grand total of 230 million people have subscribed to an LTE service on global scale. Some 95% of these have signed for an LTE-FDD (frequency division duplex), while 5% use an LTE-TDD (time division duplex) service. The former technology is more widespread, whereas the latter is typical for select countries, such as China.
"Among the LTE subscription growth, Asia-Pacific contributes the most with a 49% market share. The second greatest contributor is North America with an 18% share. The large population base in Asia combined with rapid LTE network deployment and cost-competitive smartphones has accelerated the remarkable subscriber adoption," stated Marina Lu, a research associate with ABI Research.
The agency states that the LTE-Advanced technology will grow fast, as well. It is predicted that roughly 750 million subscribers will have opted for an LTE-A service by the end of 2019. They will represent about 37% of all LTE users.
To no surprise, North America, the Asia-Pacific region, and Western Europe will be the most dynamic LTE-A markets in the upcoming five years. Most of the mobile carriers in these regions are already determined to establish operational LTE-A networks.
In addition, ABI Research says that more and more carriers will eventually launch Voice over LTE (VoLTE) services for their subscribers, because these may "revive traditional voice service revenues". If we take into consideration that the LTE network coverage is constantly expanding, this seems like a sound idea. ABI Research claims that by 2019, a little more than 1 billion subscribers will benefit from the VoLTE service worldwide.
At the moment, more
than 100 countries have operational LTE networks
.
source:
ABI Research
via
Fierce Wireless