LTE networks now operational in 100 countries
5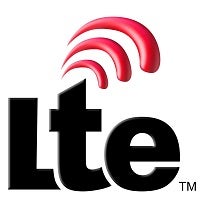 If there was ever any doubt about LTE going mainstream, those concerns can pretty much be put to rest. Today, the Global mobile Suppliers Association announced that LTE service is now alive and well in 100 countries on 268 different mobile networks.
Since 2012, there has been a 56% increase in countries with LTE. The latest nations to flip the switch on the new high-speed networks are Ghana, Peru, Zambia and Cambodia.
As of the third quarter of 2013, over 157 million global subscribers are using LTE. That seems like an impressive number, but when contrasted against the global subscriber base of over 6 billion, we can see there is plenty of room for growth with LTE service.
By the end of this year, it is expected that network expansion of LTE will grow an additional 30%, on more than 350 mobile networks. Based on the map GSA produced, that expansion will certainly touch the Middle East and Africa as a few countries in South America and Eastern Europe finish up their testing and deploy commercial service.
For our global readers, where are you and what type of service do you have access to? How well is it working?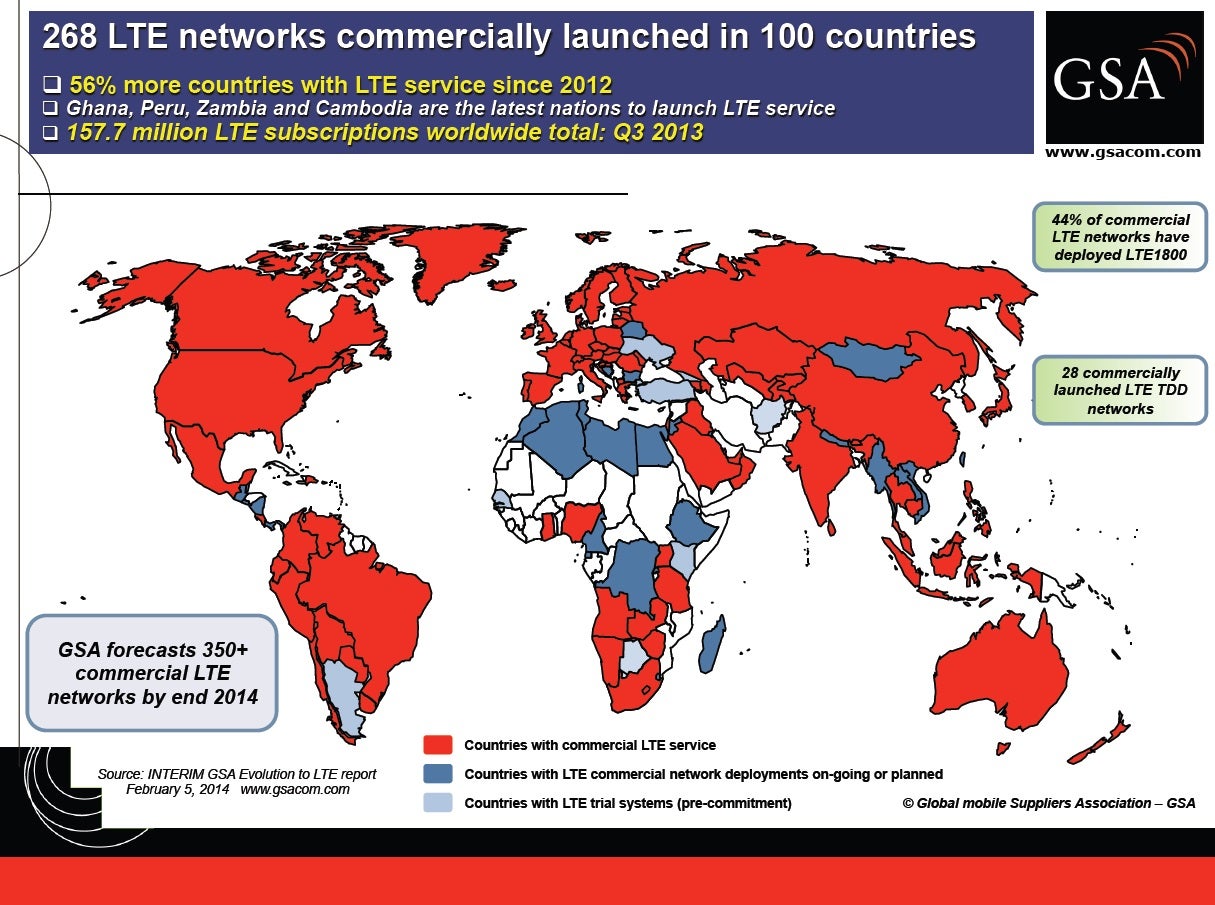 sources:
GSA
via
LightReading