LTE scoreboard reads Verizon: 258, AT&T: 39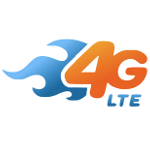 swamped by the 258 markets currently served by Verizon's 4G LTE
service. And AT&T is going to have to hustle not to lose ground as
Big Red aims to hit 400 markets by the end of the year
.
Still, it's a start and Verizon had to hit 39 sometime before hitting 258. Besides, while trailing Verizon,
AT&T still has the second highest total of LTE coverage amongst the four major U.S. carriers
. Sprint is still working on launching LTE for its first market, most likely later this summer. Still, the carrier has already decided on
where it will first offer the zippier service
. Additionally, Sprint has already started selling handsets that support LTE. T-Mobile is well behind Sprint in terms of planning its 4G LTE pipeline. The nation's fourth largest carrier
expects to start offering LTE service in 2013
.
source:
CNET