LTE iPhone and iPad rumored to launch next year
15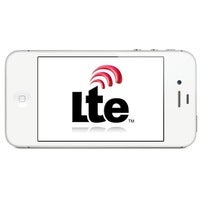 Rumor has it that
the next-gen iPad and iPhone will both get LTE radios
when they launch in 2012. According to a report by Nikkei, Japanese carrier NTT DoCoMo is to release the next iPad iteration in the summer and the iPhone 4S successor at a later time during the fall of next year. Furthermore, the story adds that both devices will be LTE-enabled, thus taking advantage of the carrier's 4G network.
The report claims that Apple CEO Tim Cook met with Kiyoyuki Tsujimura and Takashi Yamada, president and vice president of NTT DoCoMo respectively, in mid-November to discuss the conditions, under which the next iPad and iPhone models will be sold through the carrier. Reportedly, the executives came to an agreement and settled all the details around the deal, including the number of iPad and iPhone units the carrier is going to order.
Last time when we heard
rumors about a 4G LTE iPhone
, we were told that the reason why Apple was holding back from equipping its smartphone with an LTE radio is that the design alterations that doing so would require were not acceptable at the time. Besides, LTE radios were accused of being too power-hungry for the device's battery to handle. We have also heard stories about an
LTE iPhone being tested by carriers
, which also adds a small dose of credibility to today's rumor.
Of course, whether the next iPhone and iPad models will pack LTE support or not will be known for sure only after they are announced. And by the time they do, rumors like these should not come as much of a surprise.