LTE-Advanced certified as 4G, joins WiMAX 2
1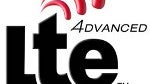 LTE-Advanced, the upgraded version of the currently implemented LTE technology, received official approval by the International Telecommunication Union as a 4G technology this week. The term 4G is widely speculated with to signify an improvement over 3G, but the official standard
claims a much higher threshold for the technology
. Standardized 4G wireless technology has to run as fast as 1Gbps in hotspots and 100Mbps while mobile, as well as be fully IP-based and able to switch between 4G, 3G and Wi-Fi networks.
LTE in its regular form is deployed by several networks in the United States, but the most influential network might be Verizon's, which is expected to launch across 38 metropolitan areas by the end of the year. Main competitor to the LTE technology is WiMAX, currently used by Sprint. LTE has theoretical peaks of 100Mbps, but in reality offers much lower speed and Sprint's WiMAX peaks at around 16Mbps, while averages range from 3Mbps to 6Mbps. Other carriers like T-Mobile have also jumped on the 4G wagon, and claim that HSPA+ services provide similar speeds and therefore qualify as "4G" as well.
Carriers have belittled ITU's definitions as merely technical, but even if so, the technical definition might push standards higher in the near future. LTE-Advanced is about to get detailed technical standards in early 2012, so until then current "4G" will rule the market.
source:
Electronista
Recommended Stories