LG's mobile division goes from black to red ink in fourth quarter of 2013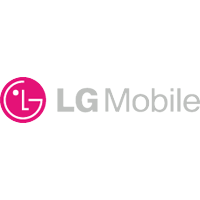 Korean manufacturer LG, whose mobile division is ranked number three globally by shipments after Samsung and Apple, turned from an operating profit in the 2012 fourth quarter, to an operating loss in the 2013 period. Last year, LG's mobile division reported a profit of 43 billion won ($39.7 million USD). In 2013, the operating loss amounted to 56 billion won ($51.7 million USD).
LG sold 13.2 million phones in the quarter, a gain of 54% over the the 2012 period, and an 8.3% gain over the 12 million sold in the 2013 third quarter. 2013 revenue for the mobile division was 12.97 trillion won ($11.85 USD), a 29% gain over the figure reported for 2012. For the fourth quarter, mobile sales rose 18% year-over-year, to 3.59 trillion won ($3.38 billion USD).
According to the report, for the three month period LG spent more money marketing its
LG G2
and
LG G Flex
handsets, negating the higher number of phones sold. The LG G2 flagship model has been critically acclaimed, earning a space as
one of our smartphones of the year for 2013
. While
LG was hoping to sell 10 million units of the LG G2
, thus far sales have been tepid,
in a range of 2 to 3 million units
.
The company just announced on Monday morning Korean time, that the
LG G Pro 2
will be unveiled next month
. Most likely, the wraps will come off the device at MWC in Barcelona.
source:
LG