LG's head of mobile replaced in a bid to further drive sales
6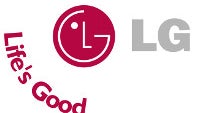 Current CEO of LG Electronics, Park Jong-Seok, is on his way out of the corporation's mobile division, and will be switching places with Juno Cho, president and COO of the parent company, LG Corp. The reshuffle will become effective in less than a week from now, on December 1.
You might think that the now ex-CEO of LG's mobile business messed up, but the reality is that LG has enjoyed a great year – shipments are up and the company posted about $152 million in operating profits this last quarter, the highest in years. Instead, it is more likely that LG's head honchos are trying to ensure that the growth does not stop, and that's supposedly where Cho comes in.
A Chicago University graduate, Cho served as the head of LG Electronics' North American headquarters, and is credited for much of the company's success in the States in the mid-2000s. Observers seem to agree that his new role will better position LG's mobile division to drive up sales in markets that the company still doesn't have a comfortable hold of. Like China.
In any case, we should know more about what Cho's got soon enough – likely with the LG G4.