LG to start rolling out its Remote Call services worldwide
1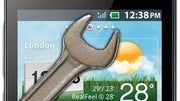 Just like any other electronic gizmo on the market today, smartphones can also misbehave and cause a great deal of headaches to their unlucky owners.
LG
, however, has come up with a way to help alleviate the pain of frustration and
will start rolling out its Remote Call services worldwide
, as it was announced today.
The LG Remote Call services have been available in Korea since May of this year and have actually received plenty of positive feedback from those who tried them out. By using the Remote Call app, which currently comes preinstalled on select smartphones from the Optimus lineup, users can call an LG representative and get help with resolving a software issue, get assistance with updating their handset's firmware, or simply ask a what-does-that-button-do kind of question. Only the
LG Optimus 2X
,
Optimus Black
and
Optimus 3D
can take advantage of the service at this time, yet other devices are expected to follow suit eventually.
What is required for the LG Remote Call service to work, however, is for the smartphone that is acting up to be connected to the Internet over Wi-Fi or 3G. The requirement is imposed so that the company representative can access the device remotely and diagnose the issue effectively. Nevertheless, there is no need for you to worry about anyone taking a peek at your private data as it will not be accessible by the LG assistant, unless you manually give them access to it, that is, should the circumstances require you to do so.
The LG Remote Call services will be made available worldwide by the end of 2011 with countries across Europe, the Asia Pacific region, South and Central America to be the next to get access to it.
source: LG