LG to showcase a 6" Quad HD phone display, says 700ppi panels are within reach
36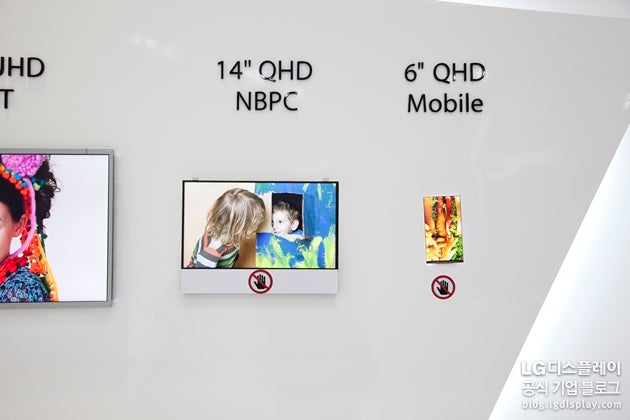 Besides the 5.5" QHD screen of the G3, LG has prepped a 6" one for phablets, too
LG isn't just satisfied with outing the
G3
juggernaut, which is the first brand-name phone with a QHD display and 538ppi pixel density. The head of LG Display sat down for an interview, and mentioned that 600ppi, and even 700ppi smartphone panels are within reach, too. LG, he explained, is currently at the forefront of pixel miniaturization, and the competition will require significant resources to catch up.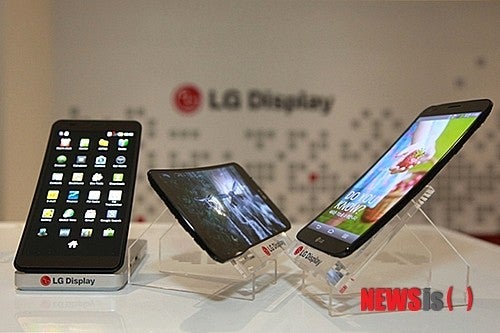 LG has more in store for the SID 2014 expo
Besides the 5.5" 1440x2560 pixels panel of the G3, which hosts about 3.7 million pixels, LG will be showcasing the next best thing at the SID 2014 expo in San Francisco - a 6" Quad HD screen. This one will clock at slightly lower, 491ppi pixel density, which won't really matter, of course, as that density is still above and beyond any 1080p display currently on the market, including the smallest, 4.5" one, of a Sharp Aquos phone. The 6" Quad HD screen might make its way in a future LG phablet, and something tells us that the first phone announced with a QHD screen - the 6"
Vivo Xplay 3S
- is flaunting that exact same panel that LG will be demonstrating at SID 2014.