LG targeting September for the release of their first Windows Phone 7 Series handset
This article contains unofficial information.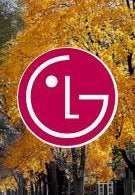 After Windows Phone 7 Series managed to make a splash during MWC, it seems like all of the manufacturing partners are gearing up to have handsets ready in time by the end of the year. In a quick change from what we've seen of late, LG has taken the torch and attempting to gain a head start over some of its competitors as they eye the month of September to have ready a Windows Phone 7 Series handset. Engadget Chinese was able to sit down with LG Mobile in Hong Kong during a Chinese New Year event where it was confirmed that the Korean based company intends to have a handset ready sometime between September and November – which of course would be in line with what was heard previously as the official word of coming out in time before the holidays. With approximately less than 7 months and counting to the possible launch day, every month that passes will be a test for those consumers itching to experience Microsoft's rebirth – luckily LG will be there to greet them with open arms.
source:
Engadget Chinese
(translated) via
Engadget