LG is reportedly stopping flagship smartphone production in Korea
10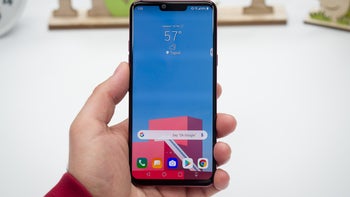 LG's smartphone business has been struggling for quite some time, but the company is still hopeful of turning a profit. At this point, a sudden uptake in smartphone sales seems unlikely so LG has recently focused on cost-cutting measures, one of which seems to be suspending smartphone production in its home country.
As reported by the Yonhap News Agency (
via
Reuters
), LG is planning to shift its current Korean smartphone production over to a plant in Vietnam with the objective of helping "turn around the money-losing smartphones division."

Currently, LG's smartphone production plan in South Korea focuses primarily on the production of flagship smartphones. It's unclear if mid-range and low-end smartphones are also made at the plant, but the production output currently accounts for between 10% and 20% of LG's total smartphone production.
LG still has production bases in Brazil, China, India, and Vietnam so this latest development certainly doesn't mean it's the end of the road for the South Korean brand. Nevertheless, the company continues to experience declining sales and could soon lose its third-place position
in the US to Motorola
. And as history has
shown us with Sony
, it's almost impossible to achieve profitability without some sort of growth, not matter how much effort is put into cost-cutting.