LG's smartphone business is expected to post yet another huge loss in Q3 2018
19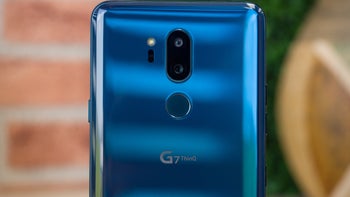 For years now, LG's
smartphone
business has been posting loss after loss and, unsurprisingly, this trend looks set to continue into the current quarter with yet another big negative number.
To be precise, the South Korean company's mobile division is now expected to post a loss of 600 billion yuan, or just under $533 million, during the third quarter of 2018. This is due to low sales and the high marketing costs that are associated with the business. On a more positive note, the company expects operating costs to drop dramatically starting next year – something that will help LG move closer to a profit – thanks to the various cost-cutting measures that are being implemented by the brand such as the
reuse of flagship designs
.
Despite the less-than-positive outlook for LG's mobile division during the current quarter,
the company
as a whole is performing extremely well. In fact, thanks to strong sales of the company's consumer electronics and TV divisions, LG is now on track to surpass 3 trillion won ($2.66 billion) in profit for the first time ever.

Looking into the future, LG's revenues are expected to continue rising as the brand enters the fourth quarter of the year. Additionally, if the company can successfully reduce its mobile division losses next year while maintaining its sales elsewhere, the company may well break its own profit record once again within the next twelve months.
Recommended Stories