LG shipped 12 million smartphones in Q3, sales are up 24% year-on-year
11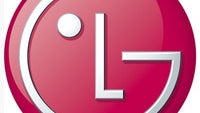 LG has released a short press release today, announcing their unaudited Q3 2013 financial results. Despite the weakening TV market and unfavorable currency exchange rates, consolidated revenue is up 12%, to $12.51 billion compared to the same period last year. LG saw a healthy increase in operating profit as well – 27% quarter-on-quarter – up to $196.34 million.
Best of all, it was LG's mobile division that led the charge. Sales of third-quarter mobile devices is up 24% ($2.75 billion), compared to last year's Q3, which translates into 12 million smartphones shipped in the span of the last three months. LG notes that it is planning to focus on increasing sales of its excellent
LG G2
and other premium products in its line-up during the peak of the holiday season, along with its wide portfolio of mid-tier 3G devices, such as the L II and F series devices.
Unfortunately, while LG notes that increased competition and higher marketing investments have affected the profit it made out of its mobile division, it hasn't shared any exact numbers, though these will be probably announced during its earnings call later today.
The rest of LG Corp's daughter companies are all reporting a relatively flat third-quarter performance.