LG outs the tiniest biometric sensor to go in its next phones and wearables
3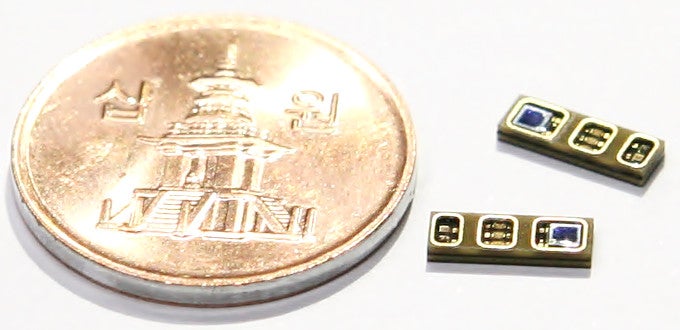 We don't know if this one is going to be in the
G5
, but LG Innotek, the research arm of the company, just boasted it has developed an incredibly slim optical bio sensor, ready to go into smartphones and wearables. The
leaked G5
does have some interesting-looking sensor overload on the back, but these could simply be the laser and infrared autofocus contraptions.
The tiny sensor is just 1 mm(0.04inches) thin, but still this module includes a photo diode(PD), 5 LEDs, and an integrated circuit(IC), allowing it to measure heart rates, stress indices, and even oxygen saturation levels. To top it all off, the optical sensor has lower power consumption yet higher measuring accuracy than existing comparable products, paving the way for slimmer phones and watches with stellar biometry.
LG Innotek bragged about the embedded PCB technology it has utlized to make the unit slimmer, integrating all circuits right into the PCBs. We also have gold-plated insides for better luminance efficiency, so the the biometric signals are enhanced by 30%, allowing you to throw less power in reading them. Overall power efficiency has been improved by 20%, when compared to existing solutions, and the improved accuracy means that the unit will measure your heart rate with just ±5 bpm deviation when in
motion
, and ±2 bpm when stationary, which is akin to mass dedicated heart rate monitors.