LG might be working on a new stylus, wants to trademark "G Pen"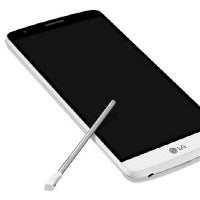 LG and Samsung are surely one of the bigger compatriot rivals in the smartphone industry and it comes without saying that both companies have a large amount of similar products, the purpose of which is to stand against the ones of the competitor - Samsung has the Galaxy S flagships and Galaxy Note phablets; LG has the G series of smartphones and the G Pro line of phablets (though the latter
might get axed
); and last, but not least, both of these South Korea-based giants have similarly-looking Android Wear gizmos.
If the rumor mill is to be believed, LG and Samsung might end up having quite similarly-named input accessories, as LG has reportedly filed a trademark application for a "G Pen", presumably a new stylus that might end up in an upcoming phablet. LG already has a few stylus-enabled handsets, the most recent of which is the mid-range
LG G3 Stylus
, yet their functionalities were everything else but on par with the level of functionality that Samsung's Galaxy Note series has in tow. Probably LG will try to amp up its game and release a more potent and feature-rich stylus-enabled phablet in the near future.
What's more, it looks like LG has also filed in a trademark application for "G Scrawl", which totally sounds like a Smart Select-like software feature that might be used alongside with the G Pen. Then again, there is no definite word that LG will undoubtedly come up with a G Pen stylus in the near future.