LG mentions the G4 at CES 2015, says it has no choice but to experiment with it
22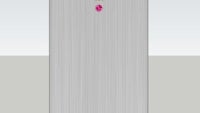 Sticking to a naming convention with your flagship smartphone line certainly makes sense, so it's not surprising that the industry as a whole has been referring to the successor of the LG G3 as the, well, LG G4. But we never really had actual proof that the company is, indeed, going to name its next big hitter that. That is, until the folks behind
TrustedReviews
approached LG's Director of Corporate Communications, Ken Hong, for a chat, and he name-dropped the G4.
Now, to be completely fair, Mr. Hong is cited as having said that the next LG flagship might end up being called something else, but the really interesting part of the chat has more to do with his company's plans for the G4. While this could be Mr. Hong simply doing his job, drumming up interest in the next flagship, it is worth pointing out that LG nevertheless seems determined to "
experiment
" with the G4:
"
I think we will [experiment with our high-end phones]. I think we have to,
" Mr. Hong told
TrustedReviews
. "
If you look at the specs only, there are other competitors with similar-spec phones. How do you stand out in that pile if you're not doing something different?
"
Hong then gets down it real quick: "
I don't think we are going to be able to sit back and expect people are just going to fawn over the G4, or whatever the name will be, just because they liked the G3. I don't think it works that way any more. I don't think people are as loyal on the Android side as they are on the iOS side, so you really have to win every customer with your products.
"
We certainly agree. Sure, we loved the LG G2 and the G3, and even the G Pro 2 was a pretty decent offering, but it will be wrong for the company to assume that this means that they can't drop the ball with the G4. That said, if they
do
deliver a comparable or superior device to the newly-announced
G Flex2
, we imagine that LG won't have trouble convincing the Android realm that its flagship is where it's at.
Recommended Stories