LG is suing budget phone maker Blu over alleged patent infringement
6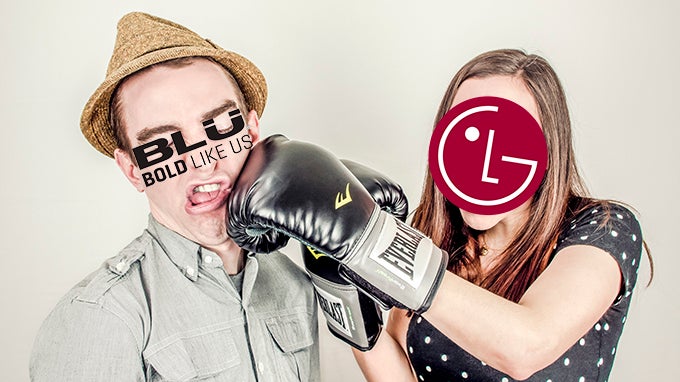 At this point, most people should be aware of the existence of Blu, makers of a number of budget but quality smartphones, which has been steadily gaining popularity in the United States for the past few years. But it appears making it big among consumers also makes you a fresh target for patent lawsuits, one of the smartphone industry's oldest and most cherished traditions: today, LG Electronics has announced it is suing the company for infringing upon five LTE-related patents.
The Korean giant has also requested a ban on sales of all of Blu's smartphones on US territory from the International Trade Commission. LG claims it has sent four warnings last year, but none of them have received a response. The damages were submitted in a Delaware court, and a preliminary judgement is expected in the first half of next year.
This isn't the first time Blu has been the target of a patent case: last year,
BlackBerry claimed
the company infringed on more than a dozen of its patents. It's not immediately clear whether the US-based phone maker has the habit of using unlicensed technology, or whether both cases are an overreach by a bigger company designed to put monetary strain on a smaller rival.
Patent lawsuits are a frequently-used tool for stifling competition in the smartphone industry: there's the now-classic Apple vs. Palm lawsuit regarding multi-touch technology, as well as the still-ongoing
Apple vs. Samsung patent war
. Lawsuits like LG's, however, are a particularly nasty breed, as they concern not device design or function, but rather a communication protocol, namely LTE, which is an essential function of any smart device nowadays. Still, it's up to the court to decide whether the case has merit, so we'll be keeping you updated as more news becomes available.