LG doesn't disclose figures, but says its WP7 launch was disappointing
17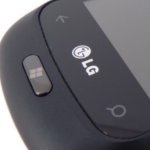 Looking back it now, devices like the HTC HD7, Samsung Focus, and Dell Venue Pro easily stick out as being the go-to devices if you're in the market for a Windows Phone 7 smartphone. It's not to say that the others are necessarily bad, but they don't quite have that profound backing to really catapult them into the spotlight.
LG's Windows Phone 7 offerings might not have the most prestigious reputation on the market, but there are still some consumers out there that would still choose them over the competition. However, it appears that the launch of its Windows Phone 7 smartphones wasn't all that spectacular according to LG Marketing Strategy Direction James Choi. In a recent interview, Choi admits that sales expectations were high with its Windows Phone 7 devices, but actual sales from phones like its Optimus 7 "wasn't what everyone expected."
In fact, the company doesn't plan to see a massive movement of sales until plans regarding Microsoft's intentions on supporting low to mid range devices are made known. Although no direct sales figures were disclosed regarding their smartphones, LG reiterates that they are still nevertheless committed to the new platform and hopes to see diversity amongst handsets – which appears to be something that the carriers want.
source:
Pocket-lint
via
Electronista