LG bundling upcoming high-end phones with Capcom's Street Fighter IV
6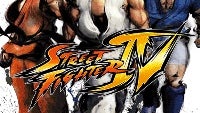 LG has just nabbed an exclusive deal over Capcom's iconic
Street Fighter IV
for its upcoming
high-end Android phone with an HD screen
. But it's teasing the mysterious device itself that seems the most intriguing. Even though, LG doesn't explicitly lay it out, an HD screen would supposedly translate into a resolution of the impressive 720 x 1280 pixels.
The deal runs for three months after the launch of the company's first
"HD smartphone,"
but that should be more than enough for hardcore gamers to start considering the upcoming handset. Street Fighter IV has been available on the App Store since June, but up until now Android didn't have the fighting game in its app arsenal.
The title is expected to hit the lgworld.com application store in the fourth quarter of the year, and that's when we expect to hear more about the mysterious handset that will come bundled with it.
"As we prepare our first HD smartphone for launch, it was important for us to be able to offer HD content that would really demonstrate this phone's benefits. The HD version of Street Fighter certainly fills this objective,"
LG says. Fair enough, but that only has us wondering what the device will be. In any case, could a single - even though exclusive - fighting game woo you into purchasing LG's new device?