LG and Samsung sued for patent infringement on Android devices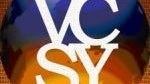 Is it just us, or is everyone being more
litigious
than usual? Android, the debatably-open operating system from
Google
, has become a lightning rod for legal action as it has grown in prominence. The most recent suit comes from Vertical Computer Systems, which is suing both
Samsung
and LG for alleged patent infringements on multiple Android devices.
Vertical Computer Systems, based in Richardson, TX., has specifically named the
LG Ally
, the
Samsung Galaxy Tab
, and four other Samsung Galaxy S devices in their suit. While they don't get into specifics in their initial filings, they claim that the named devices use patented systems for generating applications. What's yet unclear is why the two manufacturers were singled out among the growing field of Android OEMs.
VCS has experienced relative success in their prior patent litigation. One instance was a suit against
Microsoft
, which revolved around the same patent named in their suit against LG and Samsung. Microsoft settled with VCS for the sum of $1,533,000. Neither LG nor Samsung offered any comment on the lawsuit, but we imagine they might also settle with Vertical Computer Systems. Considering the Microsoft precedent, and the relatively meager settlement amount, it might be in their best interest.
source:
PCWorld