LG V30S ThinQ goes on sale for close to $1,000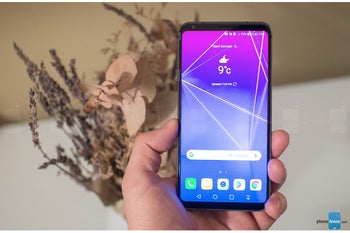 LG introduced two new top-tier smartphones last month at Mobile World Congress – the
LG V30S ThinQ
and V30S+ ThinQ, although the South Korean company did not unveil another flagship. The announcement of the LG G7 is still one of the mysteries that we have yet to unravel, but rumor has it
LG scrapped the development of the device
at some point.
Until another LG flagship smartphone arrives on the market, fans of the brand may consider the two high-end devices announced at MWC 2018: LG
V30S ThinQ
and V30S+ ThinQ. While you can find more about these smartphones reading
our previous report
, we now have information that hasn't been revealed before.
Apparently, the LG V30S ThinQ and V30S+ ThinQ are now available for purchase in South Korea, which allows us to get a glimpse at their price tags. For those interested, these smartphones won't come cheap at all, as LG confirmed the V30S ThinQ will be up for sale in South Korea for the equivalent of $975 / €790.
On the other hand, the
LG V30S+ ThinQ
will be slightly more expensive at $1,020 / €825. The former comes with 6GB RAM and 128GB storage, while the latter includes 6GB RAM and 256GB internal memory, which justifies the price difference.
It's still unclear when these new LG phones will arrive in the United States, but if they do eventually, they will probably cost around $1,000.