LG V30 price and release date: Here's everything we know so far
7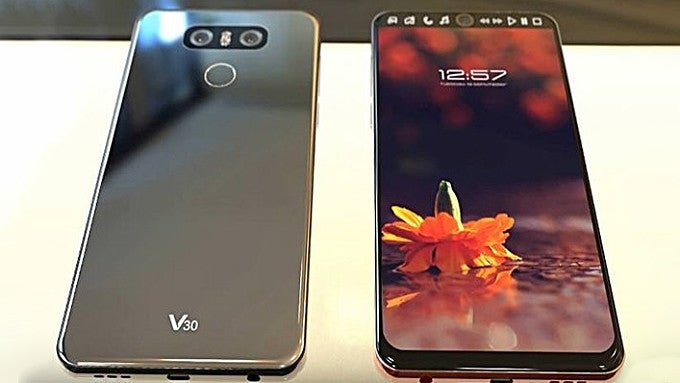 Mock-up of the LG V30
With the hype surrounding the almost bezel-less G6 abating, LG is gearing up to launch its second flagship for the year – the LG V30. In keeping with V-series traditions of years past, the V30 is expected to be powered by a top-of-the-line processor, to cater to audiophiles with a high-end DAC built in, and to continue and evolve the ticker screen concept that started with the V10 in 2015.
But this time around, the LG V30 may be poised to hit the market earlier than its predecessors. LG has already teased us that it has a something V-series-related to announce on August 31, and more likely than not, that's a third entry in the V-series.
LG V30 release date
The LG V10 was announced and hit the market in early October 2015, right on the heels of the iPhone 6s, which saw a late September release. This wasn't optimal timing on part of LG, to say the least, and in 2016, the company pushed the release of the V20 to September. This year, however, LG may be eyeing an even earlier launch for the V30, as the company has a V-series-related event planned for August 31 – a day before IFA 2017 kicks off in Berlin.
If the announcement-to-release time frames of the V10 and V20 are anything to go by—1 to 4 weeks from unveiling to launch—than the LG V30 is very likely to drop in mid to late September.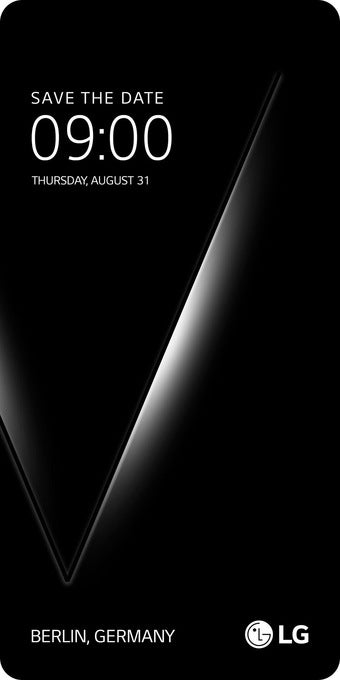 LG's teaser unambiguously hints at a V-series event on August 31
Korea is likely the first region that will get the V30, as it is LG's home market, with more regions to follow soon after. The V10 and V20 were limited to a number of regions, but we are pretty sure that a US-launch is in the cards for the LG V30.
LG V30 price
According to Korean publication
ETNews
, the LG V30 will retail in Korea for 800,000 KRW, which is roughly the equivalent of $699. Although currency conversions are not always a 100 percent sure-fire way to predict how much a phone will cost in other regions, the suggested $699 price tag, which is for the 64GB version of the V30, is right in line with V20's launch retail price of $699.
The report from
ETNews
also suggests that LG is preparing versions of the V30 with 32GB and 128GB of internal storage, which puts the $699 price tag in the middle of the spectrum for the next V-series flagship.
To find out all there is to know about the design, display, and rumored specs of the LG V30, check out our
V30 rumor review
!
Recommended Stories