LG UX 4.0 vs new TouchWiz vs Sense UI 7: you chose the best one among them, here it is!
36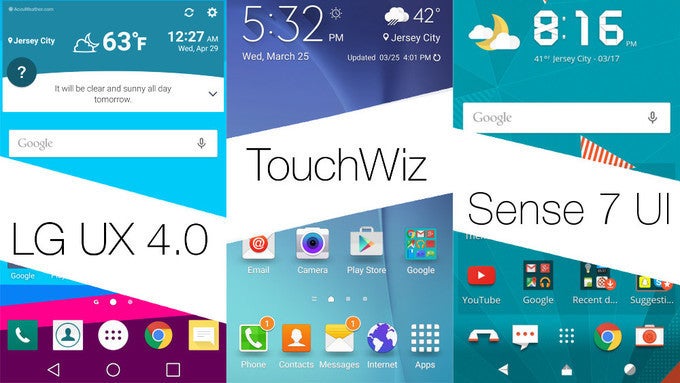 Roughly
a week or so ago
, we asked you to vote between three of the more popular custom Android UIs out there at the moment - LG UX 4.0, the newest rendition of Samsung's TouchWiz UI, and HTC Sense 7 UI.
Well, the results are in, and they're a bit surprising as they bring a brand new winner up front - it is... drumroll, please... Samsung's new TouchWiz UI! It turned out to be superior in a handful of key areas - lock & home screen, app drawer and notification drawer, recent apps menu, organizer apps (Calendar, calculator, and clock), and camera. It got 6,776 votes, leaving its rivals far behind. Undoubtedly, the trimming and clean-up that it got subjected have certainly turned out to be quite fruitful.
LG UX 4.0 turned out second with a total tally of 5,384 votes. It was deemed better in terms of dialer, where it left the competition trailing behind, but this was not enough to make it race for the gold medal.
HTC Sense 7 UI got some 5,012 votes and came in third. According to you, it has the best built-in gallery and music player of all three, but sadly, but sadly, its superiority in these three areas couldn't help it rank higher.
Surprised? Discuss!