LG Thrill 4G release date moved to September 4, according to rumors
9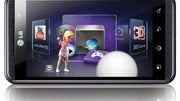 If you are among those fans of glasses-free 3D goodness who had August 21 marked in their calendars, we have some disappointing news to share with you. Of course, we are talking about the
LG Thrill 4G
, AT&T's version of the LG Optimus 3D, which allegedly
was scheduled for release
on that very date.
According to a leaked document coming straight from Radio Shack's internal system,
the release date for the LG Thrill 4G is now being pushed to September 4
. As a result of this, the retailer will not be accepting pre-orders of the smartphone anymore, and those customers who managed to place one will be contacted and informed about the delay. The document does not point out the exact reason for the Thrill 4G release date to be changed once again, yet it seems like the decision has been taken by AT&T itself.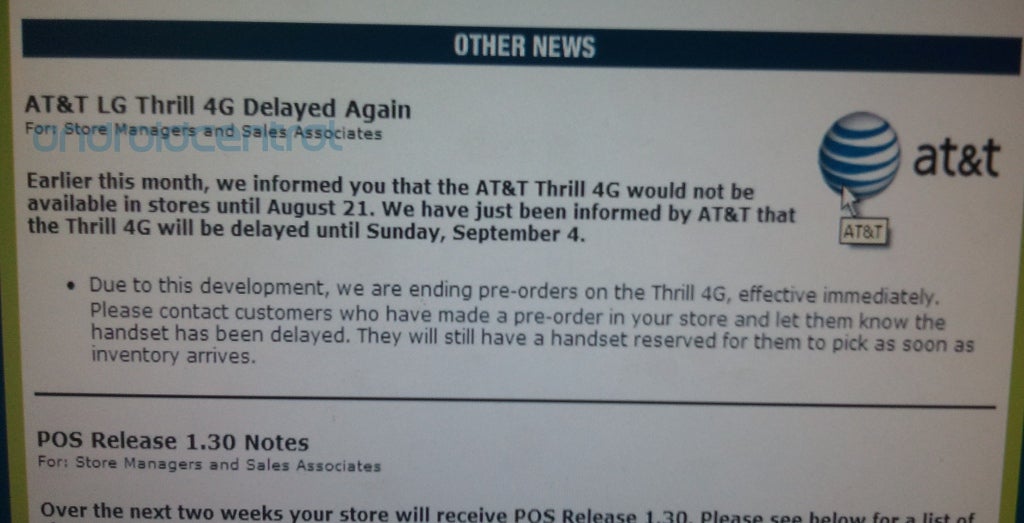 The release date of the LG Thrill 4G is pushed to September 4, according to this document
Sure, AT&T never really announced an exact release date for the smartphone and stated only that it is scheduled for a summer release, yet the summer is rapidly coming to an end. Furthermore, we are sure there are plenty of Android enthusiasts out there waiting to get their hands on the LG Thrill 4G for a fresh dose of 3D action. Let's hope the wait is going to be worth it.
source:
Android Central