LG: The G3 would have been $300 more expensive if it were made of metal
40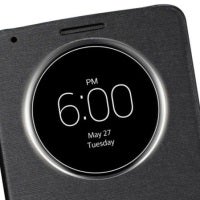 LG's VP of mobile design, Chul Bae Lee, had an interesting thing or two to say about the
LG G3
's build materials and quality. According to him, shipping LG's new super-phone with an all-metal body like that of the
HTC One M8
would have put an additional $300 on top of its current price tag - which already hovers anywhere between $600 and $900 depending on your location. Needless to say, not only are $900 smartphones difficult sellers, but manufacturing them isn't any easy, either.
These weren't LG's only concerns, however. Mr. Lee claims that plastic is the only material that allowed him
"to maintain the compactness of this phone"
. Indeed, the LG G3's screen-to-size ratio is quite impressive - the phone manages to squeeze a 5.5-inch QHD display in a body that isn't significantly larger than what competing phones with smaller displays, such as the
Samsung Galaxy S5
or
Sony Xperia Z2
, have to offer.
LG's design chief has some other reservations towards metal:
"If I had applied metal to the G3, it would be much bulkier in the bezels and in all four directions. It would be very big and very heavy. It would be really slippery as well."
- he said. However, LG remains open for the inclusion of materials other than plastic:
"In order to show off the luxurious nature of the phone, maybe we could have applied some high-end metal on the side or on the back."
- explained Lee. Well, maybe next time, then?