LG, Huawei, and ZTE in close fight for third largest smartphone manufacturer
39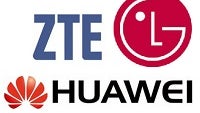 As we see economic measurements make their way across various news sites, the technology sector is particularly exciting because of its explosive growth. Smartphones especially, have enjoyed a staggering trend in growth in the global market.
Samsung and Apple are obviously the two dominating forces at work on the world stage, and just like Windows Phone is vying to shore up its ascent in the operating system standing, Huawei, ZTE and LG are positioned for a knock-down drag-out fight to take on a decisive chunk of third largest number of units shipped.
Smartphone shipments for the second quarter of 2013 are
up over 45%
compared to the same quarter last year. The gains made by LG, ZTE and Huawei are modest compared to Samsung, but are trending positive compared to Apple whose growth is showing signs of hitting a plateau with its current product line-up.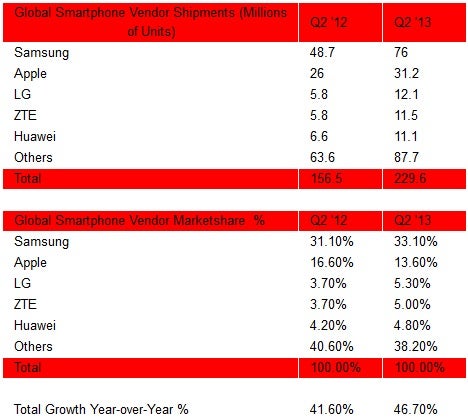 LG, ZTE and Huawei each effectively doubled their smartphone shipments compared to the same period in 2012. LG is shipping the third largest number of smartphones, reclaiming that spot that Huawei grabbed during the second quarter of 2012, but the juggernaut that is Chinese industry is trading blows every step of the way.
The trio's gains in market share are coming
at the expense of Apple
and all the other manufacturers. This also shores up Asia's hold, and likely a continued ascent by China into the top manufacturers for the foreseeable future.
source:
Strategy Analytics
Recommended Stories