LG G3 to be twice as popular as the G2, says Korean analyst
17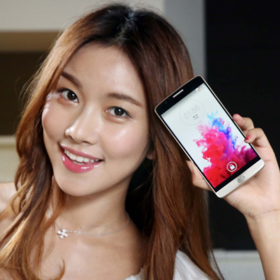 In a report published earlier this month by The Korea Times, Woori Investment & Securities analyst Sophia Kim said that sales of the new
LG G3
smartphone could be twice as higher than sales of the
G2
from last year.
3 million G2 units
may have been sold as of December 2013, but there aren't any recent numbers regarding sales of LG's former flagship handset. However, the G3 will likely see higher sales numbers anyway. Previous rumors had it that LG was expecting to ship at least 10 million G3 units around the world. Last week,
LG announced
that it shipped a total of 14.5 million smartphones in the second quarter, though it didn't say how many of those were G3 units.
According to The Korea Times, the G3 should remain popular throughout the rest of the year, despite the fact that Apple is about to launch its new
iPhone 6
. Analyst Sophia Kim seemingly believes that the new iPhone will have limited impact on LG's smartphone sales. Instead, Apple's next-gen handset could negatively impact Samsung.
"Only Samsung and Apple are rivals in the premium smartphone segment. There are concerns that the iPhone 6 might negatively affect LG Electronics' rebound, but such concerns are overdone," Kim said.