LG G3 Wireless Charger (WCD-100) hands-on
18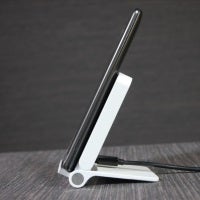 Here we have the LG WCD-100 Qi wireless charger. This is LG's accessory that's meant to power up Qi standard-compatible devices, such as the LG G3's European version. Owners of US and Asian models must procure either LG's official Quick Circle case, or another replacement back panel with support for wireless charging.
The unassuming looks don't lie, as the WCD-100 is extremely simple to use - as simple as any ordinary smartphone dock, in fact. The only difference is that a microUSB port lies behind the cradle. This is where the charger feeds on electrical current and passes it to the phone. So stick one end of a microUSB cable into the charger, and the other end into an USB port or a charger, and you've got the WCD-100 working. That's it!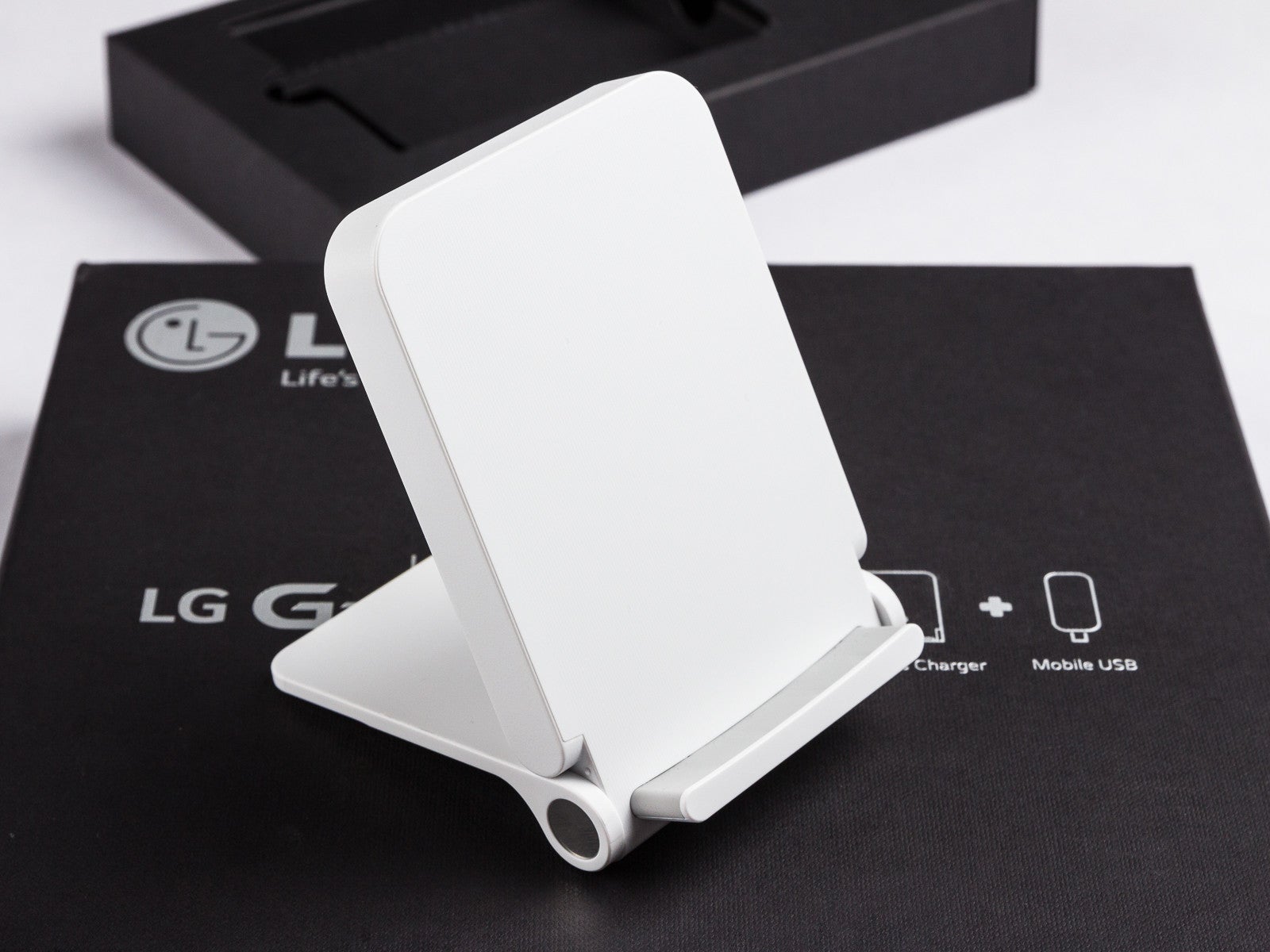 The LG WCD-100 Qi charger
The charger doesn't have any lights, thus, you will only know that it works by your smartphone's indications. As you can see in the photos, the LG G3 outputs a battery indicator in the Quick Circle window, while the notification LED glows red. The WCD-100 can only support the phone in portrait mode. We should also point out that the cradle is quite sturdy - don't expect it to shake or budge.
Charging the LG G3 with the WCD-100 is literally foolproof. And in addition to wireless charging, the accessory makes for a nice smartphone dock, too. You won't go wrong with LG's offering if you are looking for any of the two, but bear in mind that the stand won't work for tablets. Additionally, the WCD-100 is rather expensive at around $60.