LG G3 S (G3 mini) user manual leaked
18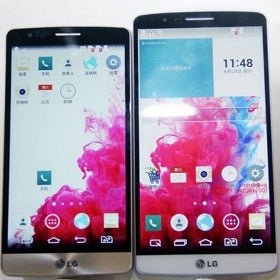 Earlier this month, we told you that some versions of LG's unannounced
G3 mini
smartphone would be
called G3 S
. Now, thanks to an LG G3 S User Manual (in German) that showed up recently, we can pretty much confirm this name.
The G3 S that's being detailed in the User Manual carries the model number D722V, and is made for Vodafone. Unlike the G3 S that we previously wrote about, this D722V doesn't have dual SIM capabilities.
Similar to
the 5.5-inch LG G3
, the G3 S runs Android 4.4 KitKat customized with LG's latest interface (and seems to come with most of the G3's software novelties, including the ability to take selfies using gestures). However, the features of the G3 S aren't on the high-end side, reportedly including a 5-inch screen with 720 x 1,280 pixels, 2GB of RAM, 16GB of expandable internal memory, quad-core Qualcomm Snapdragon 400 processor, and an 8MP rear camera.
LG is expected to release the G3 mini / G3 S in various markets around the world, including in the US (where AT&T should sell it), and in China (where the handset will be called
LG G3 Beat
). We still don't know exactly when the new smartphone will be announced, but it should happen pretty soon.
via:
MyLGphones