LG G Watch to be the first Android Wear smartwatch, out next quarter
15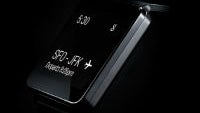 Google just announced its "extension" of the Android platform that is designed for smartwatches and other wearables, called
Android Wear
. We've been hearing that LG had the inside track on being the first out of the gate with an official Android smartwatch, and LG's has officially announced its first Android Wear device will be hitting store shelves next quarter.
This confirms rumors that an LG-built smartwatch would be announced and released sometime around Google I/O, which would be at the end of the next quarter (it runs from April through June). LG is calling the device the "G Watch", which shows that the device will be carrying LG branding and not Google branding, but it does sound like it will have some of the ethos of the Nexus line behind it. President and CEO of LG, Dr. Jong-seok Park said about the device:
The opportunity to work with Google on LG G Watch was the perfect chance for LG to really pull out all stops in both design and engineering. With the LG G Watch, LG is continuing the milestones we've set in wearables following in the footsteps of the world's first 3G Touch Watch Phone in 2009 and the Prada Link in 2008. We're confident that a well-designed device has the potential to take the smart wearable market by storm.
According to the announcement, LG wants the G Watch to be a "low barrier to entry" for developers, which is a hallmark of the Nexus line of devices. But, LG also wants it to be a device that will appeal to consumers. No specs have been announced, but if this is the same watch that has been
rumored
, it is said to have a 1.65-inch display and 4GB of storage.