Google's LG-made smartwatch to have a 1.65-inch display and 4GB of internal memory
33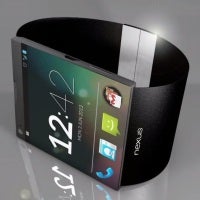 Google is reportedly getting ready to introduce
its first smartwatch
in June at its I/O conference. It's said that the manufacturer of this smartwatch is LG, which is also making Google's
Nexus 4
and
Nexus 5
smartphones.
While Google didn't confirm anything regarding its alleged smartwatch, @evleaks has some (probably accurate) details about it.
Apparently, the device features a 1.65-inch IPS display with 280 x 280 pixels, half a gig of RAM (512MB), and 4GB of internal memory. Now, a 1.65-inch screen with 280 x 280 pixels is certainly not bad for a smartwatch, but we have to note that
Samsung's new Gear 2
has a 1.63-inch display with 320 x 320 pixels, thus offering a higher ppi density (277ppi vs. 234ppi).
Sure enough, like its Nexus smartphones and tablets, Google's smartwatch will probably be affordable, so maybe we shouldn't complain about the 280 x 280 pixel resolution.
Rumor has it that Google may soon introduce a stripped down, smartwatch-centric version of Android, and we're obviously expecting this to power the LG-made watch. We'll bring more details as soon as they're available.
Note: the smartwatch seen above is just a concept, and it's not made by Google or LG.
source:
@evleaks