LG G Watch priced at $229, shipping "around" July 7th, official specs confirmed
9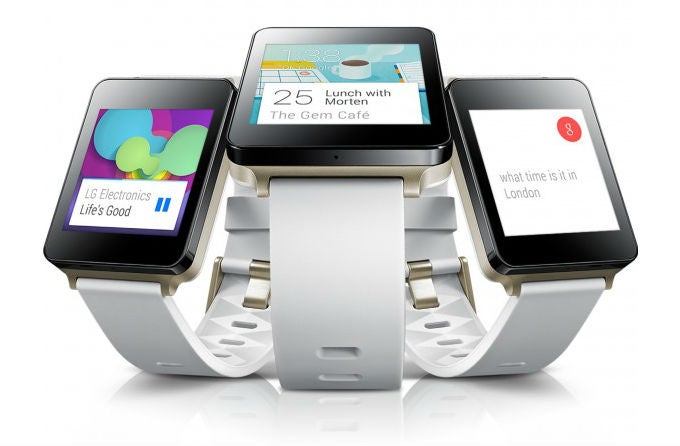 Google didn't give out too much info on the LG G Watch during its I/O keynote, mostly because this is a developers conference, and so Google tries to focus on software, not hardware. But, LG had plenty to say after the keynote ended, which means we now have the pricing, availability, and officially confirmed specs for LG's Android Wear smartwatch.
First off, LG says that the Google Play pre-order for the G Watch should begin in a couple hours. The smartwatch will be priced at $229 and will ship "around" July 7th, which matches the release date that leaked before Google I/O began this morning, but not the price. The G Watch will be available in United States, Canada, UK, France, Germany, Italy, Spain, South Korea and Japan today, with availability in 27 markets such as Australia, Brazil, Mexico, New Zealand, Singapore and Russia in the future.
As far as what to expect inside the G Watch, it looks like a lot of the specs that had been rumored are accurate. The G Watch will feature a 1.65-inch 280x280 resolution "always-on" display. LG promises low power consumption, but we found it odd that the device uses an LCD IPS display rather than AMOLED. Just in case the display uses more battery than you'd like the G Watch has a 400mAh battery inside, which is bigger than the Samsung Gear 2 (and Gear Live's) 300mAh battery.
The G Watch is powered by a Snapdragon 400 processor clocked at 1.2GHz, and has 4GB of storage and 512MB of RAM. It measures 37.9 x 46.5 x 9.95mm and weighs 63g, which makes it slightly smaller than the Gear 2. The smartwatch will come in two colors - White Gold and Black Titan - and it will be IP67 water resistant.