LG G Flex drop test: does flexible mean unbreakable?
75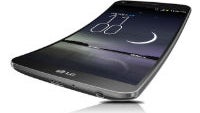 In general, a drop test is a drop test. No matter the materials used these days, glass is still glass, and given the right type of impact, glass always breaks. But, we've long been hearing about these fabled "
unbreakable
" flexible displays that would be hitting the market. The first is in the LG G Flex, and the guys over at Android Authority have put the device through a drop test.
So, does flexible mean unbreakable? In short, no. At least not the glass on top of the display. The screen still worked after all of the damage, so the flexible display underneath may be "unbreakable", although plenty of other devices still work with cracked glass. The LG G Flex can stand up well to flexing and bending, which would crack even traditional glass; but, the flexible glass couldn't protect against impact with the ground. Similarly, the highly touted "self-healing" back of the device has its own limitations. As we've seen before in
testing
, the back will heal from scuffs and even mostly heal from a knife cut, but deeper gouges from being dropped will not fully heal.
One thing that was pretty amazing in the drop test was just how high the G Flex bounced when dropped on its side. It seems that the combination of the curve and the flexible glass acted somewhat like a spring when the device was dropped on its side. Of course, it still didn't protect it from a cracked display. In the end though, while the glass did crack, the device was still usable, so that's a good sign.