LG Display CEO: 'Apple wouldn't switch 100 percent to OLED for the time being'
5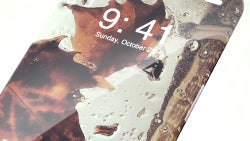 With Apple said to be
hogging all spare OLED display supply
that is not used for Samsung's own phones this year, yesterday's words of the LG Display CEO that not all iPhone will use plastic flexible displays going forward ring true. Sitting at a general meeting of the Korea Display Industry Association in Seoul, Han Sang-beom said he isn't too worried about the predicted demise of the LCD display, since "
Apple wouldn't switch 100 percent to OLED for the time being
."
Sounds like the guy knows something about Apple's future plans, and with a good reason, as LG is still one of its big display suppliers. "
Considering Apple's annual shipments at about 220 to 330 million iPhones, the plastic OLED would not become the only display type for the new iPhone as well
," he added. This statement jibes with claims from reputed Apple analyst Ming-Chi Kuo, who has stressed numerous times already that
Apple will have three models
to announce come September. Two of those will be "regular" iPhone 7s and 7s Plus, with home buttons and LCD displays, and one will be an
OLED iPhone 8
that will be
priced from $1000
.
...plastic OLED won't become the only display type for the new iPhone
This exclusive iPhone 8 is expected to account for up to 30% of Apple's iPhone sales until next fall, which means at least 70 million units will be made. That could explain why Apple may have ordered
60 million flexible OLED screens extra from Samsung
, or why there were reports for 60 to 70 million flexible printed circuit board
made by Samsung Display suppliers
making their way into Apple handsets this year. Still, with a billion iOS devices in use, Apple is now a legacy company that has to tread very carefully with radical changes to its bread-and-butter franchise. Many iPhone users would sniff at a total removal of the signature home key, and introduction of a crazy curved display. Those will be able to get the upgraded iPhone 7s and 7s Plus, while the new adopters may jump directly to iPhone 8 - sounds like a smart strategy all around.