Apple's iPhone 8 OLED display orders may hit its margins with $50 million this quarter
15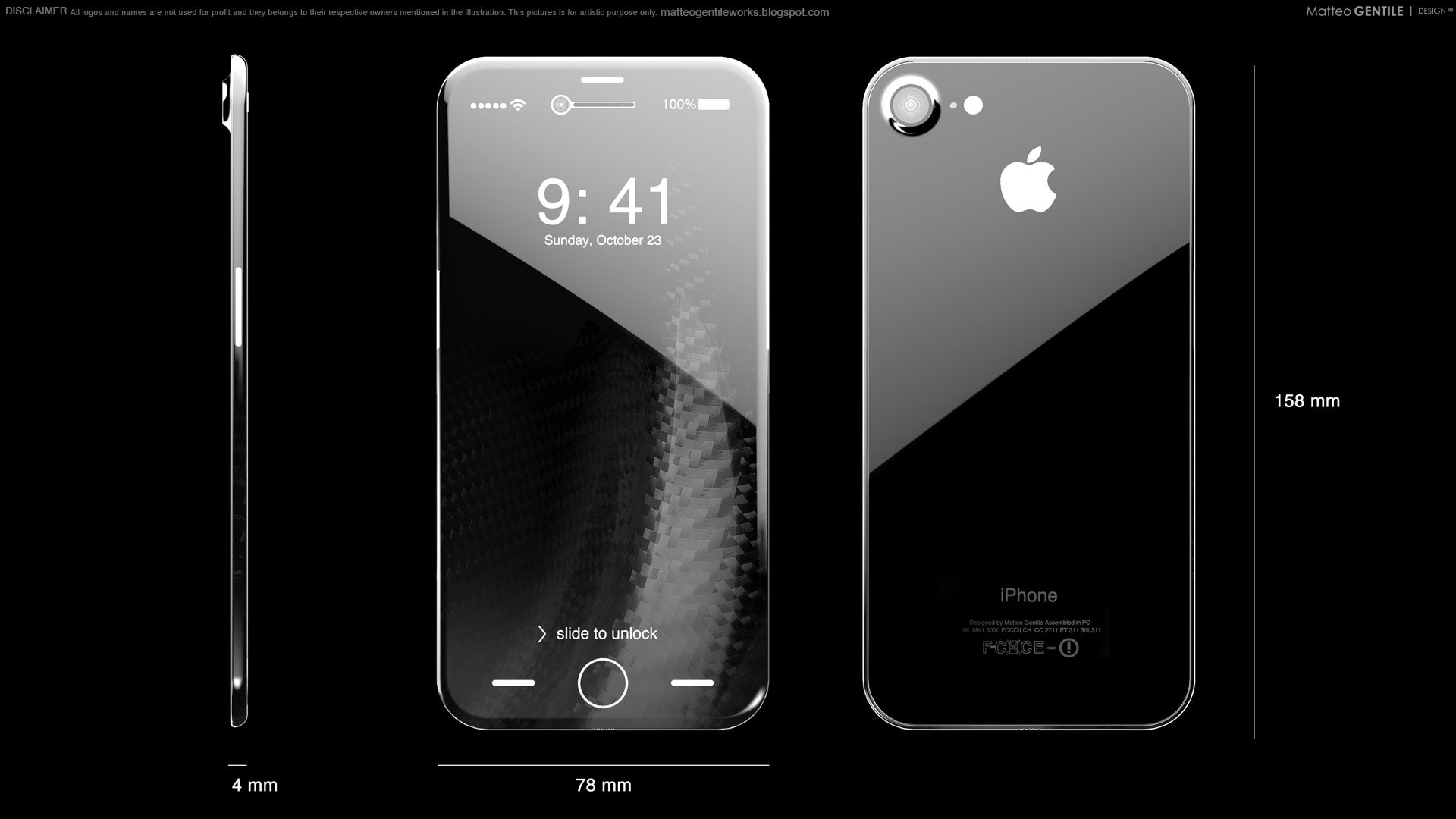 As this OLED iPhone concept image depicts, such a handset may be pretty expensive to make
According to Cowen & Company analyst Timothy Arcuri, Apple's move to
OLED displays for the iPhone 8 model
will hit its gross margins with the power of a $50 million expense. The margin are expected to stay a flat 39% year-on-year in the March quarter precisely because of this OLED outlay. Otherwise it would have been higher since the price of components typically falls over time, and the profit from an iPhone sold becomes larger with each passing quarter.
As previously rumored, the iPhone 8 may sport a
5.8" flexible OLED display sheet
that will be curved around all sides for a "wraparound" design, while various proximity, light and other sensors, as well as the finger scanner, will somehow be embedded in the front. There is still a chance for Apple to use OLED panels in all three models, the eventual iPhone 7s and 7s Plus included, provided that Samsung and other smaller OLED screen makers, are able to churn out the goods with enough volume and quality to satisfy a massive launch like that of the 2017 iPhones.
For this past quarter, the analyst expects shipments of 76 million iPhones, which is flat year-on-year, with an increase in revenue and profits thanks to a larger proportion of 7 Plus units. We'll see if he is right when Apple announced quarterly results at 2pm PT/5pm ET today.