Kyocera trying to increase Echo sales by offering free games
10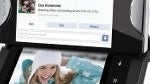 In an attempt to boost sales of their dual-screen wielding, Android-powered Echo smartphone, Kyocera is offering
10,000 free downloads
of
12 premium game titles
on a first come first serve basis.
Kyocera is currently running a
"Summer of Free Apps"
campaign. The 12 games that the manufacturer is giving away for the price of zilch are actually quite popular and all normally fall in the $1 to $5 price range. These are the games that are available for free until the 10,000 download plateau is eclipsed:
Burn the Rope, Sonic the Hedgehog, Super Monkey Ball, Colours, Coropata, Crazy Dunker, Cupig, Induced Current, SmackTalk!, Space Wander Landing, Sudoku Master and Transporter.
As of now there are still a handful of downloads remaining for all of you Kyocera Echo owners out there. If you want to download one just head on over to the Top Apps section of the Android Market directly on your device. Tell us what you think of this promotion in the comments below.
source:
Electronista