KitKat kernal source code released for Samsung Galaxy Note 3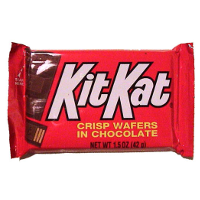 The Android 4.4 kernel source code for the
Samsung Galaxy Note 3
has been released by the Korean OEM. This will allow for the creation of custom ROMs for the device by developers. If you're a code jockey, or just curious, you can find the code by clicking on the sourcelink below. The release of the source code could be an indication that the Android 4.4 update will soon be making its way to
Samsung Galaxy Note 3
units around the globe.
Last week, Polish owners of the Samsung Galaxy Note 3
started receiving Android 4.4.2
, also known as firmware version N9005XXUENA6. As we explained before, Samsung has a large R&D center in Poland, which probably explains why that region received the update before, say, the U.S. Consider it to be similar to Motorola's soak test where a smaller number of units are tested with a software update just to make sure that any problems with the update are limited to the small number of units being tested.
Last month, French carrier SFR revealed that the Samsung Galaxy Note 3 (along with the Samsung Galaxy S4) would be
receiving Android 4.4 in late January,
which dovetails perfectly with the source code release.
source:
Samsung
via
SamMobile
,
GSMArena