KitKat coming to the HTC DROID DNA on Thursday
12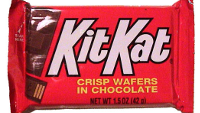 If you've never had the
HTC DROID DNA
in your hand, you might be surprised if you ever get a chance to hold it. Now about 18 months old, it is a solidly built handset that just feels great in the hand. And while it has an older generation of Qualcomm silicon under the hood, it is still a quad-core processor with 2GB of RAM inside. And oh that Super LCD 3 display! The first smartphone to feature the combination of a 5 inch screen and a 1080 x 1920 resolution display, that 441ppi screen remains spectacular to look at. Sure, the battery life is not what the youngsters can get these days, but the camera app is still quick to open.
What brings up the DROID DNA is a tweet from @moversi, who works as the Executive Director, Product Management for HTC in Bellevue (no wise guy, that is Bellevue in Washington state. It is not the Bellevue facility in New York City). The tweet states that the HTC DROID DNA will start to receive Android 4.4.2 this Thursday. That is no surprise, since earlier this year, we had told
DROID DNA owners to expect the chocolatey update
to arrive eventually.
The HTC DROID DNA is a Verizon exclusive, and the phone is jumping from Android 4.2.2 to Android 4.4.2. Of course, the update will be sent out on a staggered basis. This means that if you don't receive it on Thursday, there is no need to panic, tweet Jason Mckenzie or call the National Guard. The update, which includes Sense 5.5, will arrive. And if you're impatient, you call always head into the settings mode and try to coax it out manually.

HTC Executive Director says Android 4.4.2 is coming Thursday to the HTC DROID DNA
source:
@moversi
via
AndroidCentral