KitKat coming to Motorola Moto X and the latest Motorola DROID models
34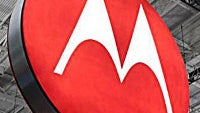 Motorola updated its website on Thursday in order to reveal which of its more recent models will be getting updated to Android 4.4. According to the site, the
Motorola Moto X
will receive the update to Android 4.4 as will the Moto X Developer Edition. Also receiving the update will be the
Motorola DROID Ultra
,
Motorola DROID Maxx
and
Motorola DROID Mini.
The previous generation of Motorola DROID models, including the
Motorola DROID RAZR HD
and the
Motorola DROID RAZR MAXX HD
, are still on the fence. Checking Motorola's website for the manufacturer's update intentions for both models shows that Motorola will soon announce its future plans for the handsets. Both of those phones are currently powered by Android 4.1.2, so it would take quite a huge leap to update the pair to Android 4.4. As a result, don't expect to see Android 4.4 on the DROID RAZR HD or the DROID RAZR MAXX HD.

The Motorola Moto X will be getting updated to Android 4.4
source:
Motorola
via
AndroidCentral