KitKat 4.4 really does taste as good as it looks
56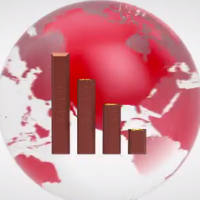 Google just announced that the next major version of Android will be
Android 4.4 KitKat
. This is the first product tie-in for an Android nickname, and as we mentioned before, the tie-in goes beyond just the name. As part of it all, KitKat has just released a new commercial to expound the virtues of
Android
KitKat.
The ad copy in this commercial is definitely some good stuff, starting by saying that "The future of confectionary has arrived." It goes on to talk about all of the good things you'll get from KitKat 4.4 like, "Every corner, every
edge
, every finger of every bar has been carefully considered and crafted to create a beautifully immersive and multisensory experience," and "With adjustable orientation, it works perfectly in portrait or landscape for a truly panoramic taste experience that will leave you up in the cloud."
It really is an exceptionally well written spot. It's just a shame that it doesn't give any info on Android 4.4. Still, it is pretty cool that there will be 50 million KitKat bars branded with Android, and a contest to give away KitKat bars that look just like the Android bugdroid, as well as Nexus 7 tablets.