Kissing the ring: Samsung's Smart Glow may be much more than a notification light
22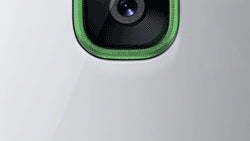 Thanks to a leaked
Galaxy J2 (2016)
manual, we now know the big plans that Samsung has for a humble LED ring around the camera lens of its phones going forward. Dubbed
Smart Glow
, this LED setup illuminates up in different colors, which we initially thought are going to be just an alternative to the good old notification light - for missed calls, messages and the like.
This, however, didn't make much sense, as most of the time we are having our phones facing us, or placing them face up on a flat surface somewhere, which would preclude us from seeing the ring. Samsung is not aiming for the notification glory here, it seems, but rather a somewhat amusing way to inform us who is calling with something like the "Edge lighting" option on its phones with curved displays. That's the so-called "Priority alerts" part of the Smart Glow execution.
Next up is "Usage alerts," which can display the battery charge status at a glance, or issue alerts when you connect the charger or the phone is already topped off. Last but not least of the initial Smart Glow employment scenarios is the so-called "Selfie assist" function: the LED ring around the camera will light up in blue when the shooter on the back locks faces - a pretty smart way to use the usually superior rear camera for selfies, instead of the front-facing snapper.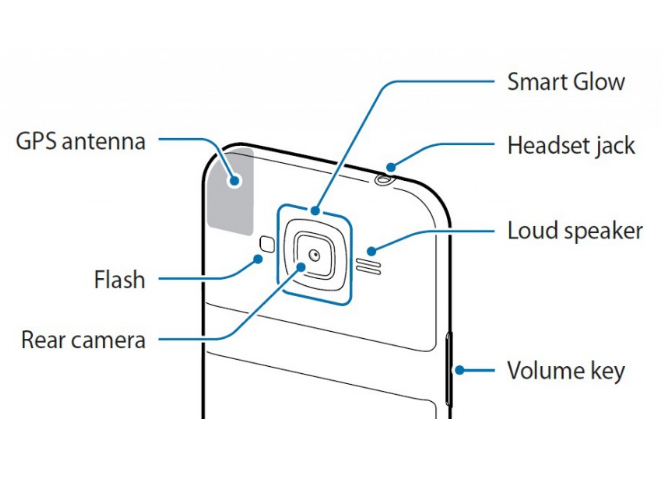 Samsung is not done with Smart Glow, though - it plans to expand both on its existing functionalities, and introduce new ones. Usage alerts may be enriched to show memory or data usage status of your choice, while the Selfie assist option would light up the LED only partially until you calibrate the angle to lock all faces in the frame completely.
Moreover, Smart Glow could be further enhanced in the future with the so-called Weather and Health rings. The Weather ring would, for instance, light up the LED in yellow for sunny temps, and blue for rain, and so on, while the Health ring could deliver heart rate measurements in conjunction with the phone's flash. Well, Samsung sometimes skimps on a notification light just to separate its high-end from midrange phones, so the Smart Glow ring would be an elegant way to equip phones like upcoming Galaxy J2 from the pack, so we are curious to see how Smart Glow will be implemented for the first time.