Kik releases its messenger app for Windows Phone 7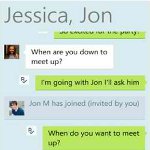 With more than
4 million plus Kik users
out there, it's only going to balloon even more now that the popular messaging app is coming to
Windows Phone 7
.
Nowadays, it seems that Microsoft's mobile platform is starting to raise some eyebrows with developers all around, which is evident by Amazon's recent decision to
release their grocery shopping app
with the platform before anything else. Already, we've seen Kik storm up some things over on the BlackBerry side, but as we all know by now,
RIM kicked out the popular messaging app
from the App World. Regardless, now that it's available to Windows Phone 7, it should be able to entice handset owners to start using their popular service – thus increasing their user base.
via
MobileSyrup