Kantar's latest report reads like an eulogy to Windows phones
18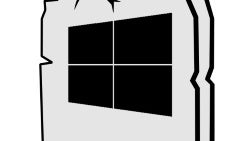 The latest report from famous market research firm
Kantar Worldpanel
is out, and it paints an interesting picture of the smartphone market right now. As usual, Android and iOS are fighting their eternal fight, but what's interesting this time is that the firm has essentially written off all third-party alternatives, such as Windows Phone/Windows 10 Mobile and BlackBerry 10.
In its opening statement, Kantar says: "It is clear that there will only be two smartphone ecosystems moving forward – iOS and Android. To succeed, phone manufacturers will have to play by those rulebooks." While most people have known this to be fact for a while now, it coming as a conclusion to actual data gives it all the more credibility, meaning now it's more than official that there are no alternatives left for consumers besides the big two.
Moving on to the meat and potatoes of the report, a few highlights from the past three months:
Android is still growing worldwide, except for in the US
iOS is expanding as well, achieving growth everywhere but in Japan, Spain, and Urban China
The US market is dominated by Apple and Samsung, which together account for 70 percent of the market
LG is the third most-popular smartphone vendor stateside, but only has 11 percent of the market
Also, "the G6 is unlikely to have a significant impact on LG's market share"
Android is still the king in Asia, with a 9.3 percent year-over-year market share increase
The upcoming Nokia devices are expected to do well in big European markets due to brand loyalty
As for
the ill-fated Windows 10 Mobile
, apparently 1.3 percent of United States sales are of devices running the OS, though that is half of last year's numbers. Windows, which is traditionally much more popular in Europe, continues that trend by having a somewhat higher market share there, with Italy's 4.4 percent being the clear outlier. BlackBerry OS and BlackBerry 10, however, did even worse than that, scoring less that one percent in every market measured.
Unsurprisingly, Apple's iPhone 7 is the best-selling phone in Urban China, but Huawei is the largest vendor in the region. Following them are other local manufacturers, including Xiaomi, Oppo, and Vivo.
A particular focus is put on last month's Mobile World Congress in Barcelona, which showed a clear trend of throwbacks to previous eras, such as Nokia and BlackBerry's respective brand revivals. The same goes for the devices presented, too, but not for operating systems, as Kantar is adamant that the OS race is now and onward between two players only.