Just Saiyan, Dragon Ball Legends is now available from the Google Play Store in the U.S.
9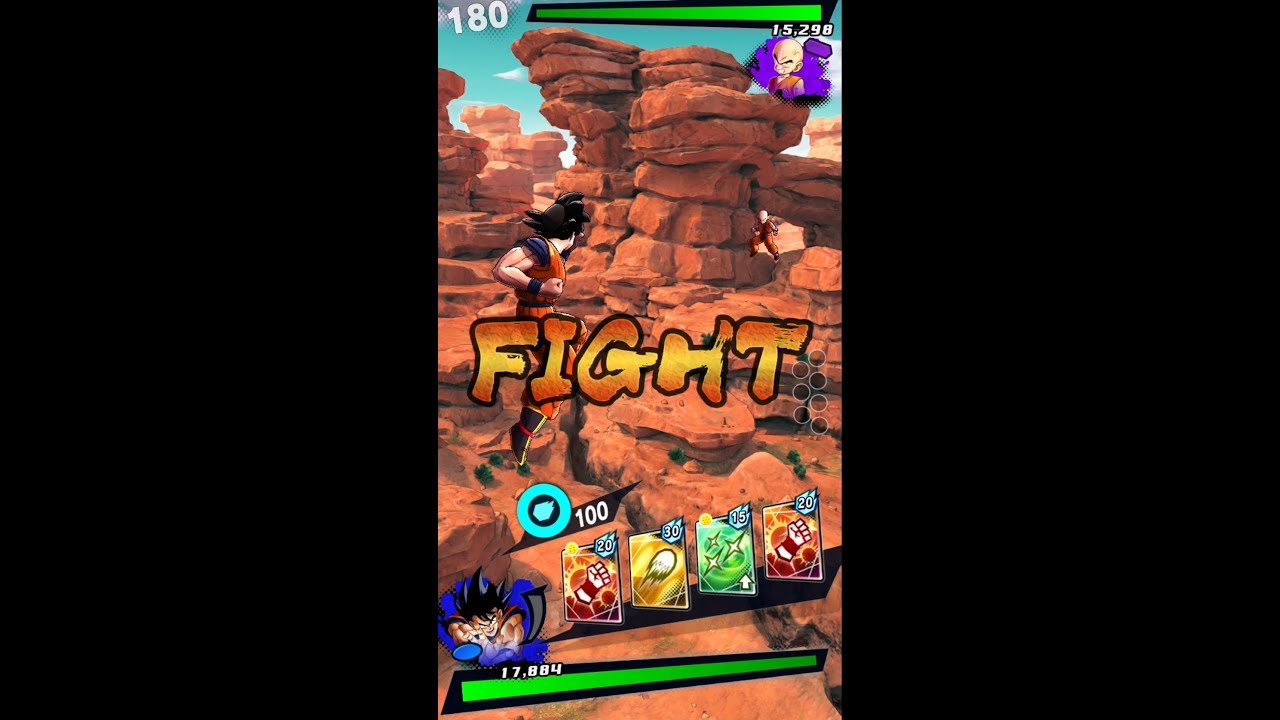 Video game producer Bandai announced today via tweet that Dragon Ball Legends is now available for U.S. Android users. All of the characters you know and love make appearances, including Goku, Trunks, Vegeta, Gohan, Krillin, 18 and more. When installing DB Legends, you have the option of downloading the entire game (364MB) or a minimum amount of files (92MB). Obviously, installing all of the files will take more time (use a Wi-Fi connection), but the game will run smoother without frequent stoppages to download the next screen.
During battles, players control their character by swiping on the screen, and special attacks are available by tapping on cards found on the bottom of the display. The game includes an original story written by DB creator Akira Toriyama, which includes a new character that he created. You can also take on other Dragon Ball fans around the world in one-on-one battles.
Dragon Ball Legends can be installed by visiting the Google Play Store in the U.S. and searching for the game. It will soon be found in the European version of the Play Store. Other regions and a version for iOS is coming soon. The characters that appeared in the trailer include:
Unnamed original character by Akira Toriyama
Perfect-form Frieza
Master Roshi
Krillin
Future Trunks
Android 18
Bardock
Captain Ginyu
Broly
Kid Gohan
Supreme Kai
Cell
Kid Buu
Keep in mind that while it is free to download and play, you can make in-app purchases ranging from 99 cents to $40.99. If you love Dragon Ball, you're going to love this game!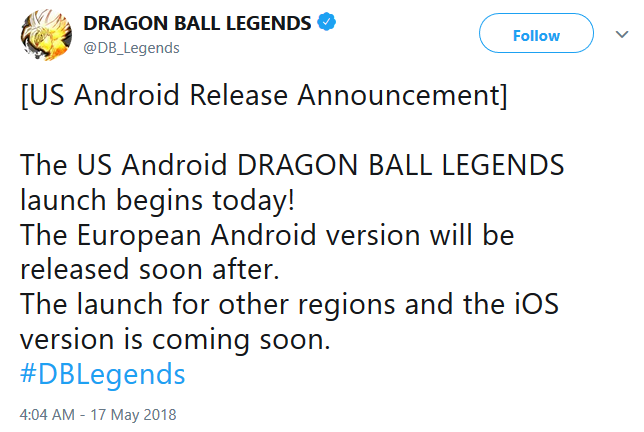 Dragon Ball Legends is now available for U.S. Android users
Recommended Stories