KGI analyst says Apple will offer two iPhone models with an OLED screen in 2018
41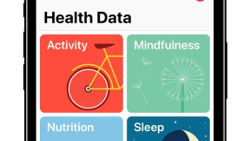 This year, the
Apple iPhone X
was the first iPhone ever to use an OLED screen instead of the usual LCD display. Now, KGI Securities well respected Apple analyst Ming-Chi Kuo is forecasting that two 2018 iPhone units will feature an OLED panel. One, he believes, will be the sequel to the iPhone X while the other could be a "Plus" variant of that phone. There were
rumors about Apple prepping a handset with a 6-inch screen for this year
, but that never appeared. As it turns out, we might see a 6-inch iPhone XI Plus next year.
Next year, Kuo sees Apple making the stainless steel band on its premium phone out of more than the four parts it used for the iPhone X. This could improve data transmission on the device as well as enhance its design. While he sees upgrades to the specs of the 2018 premium model(s), he does not see Apple using a rear-facing version of the TrueDepth Camera in 2018. The analyst does expect a front-facing TrueDepth Camera on each iPhone manufactured next year. That means that they will each be equipped with Face ID and the Animoji animation.
Face ID should also show up on 2018 Apple iPad Pro
tablets.
Betting against Ming-Chi Kuo is usually not smart. The analyst is so plugged into Apple that by last February, he had the size of the screen on the iPhone X,
knew about the TrueDepth Camera (which he called revolutionary)
and had told his clients that a facial recognition system would replace Touch ID on the tenth anniversary model.
source:
9to5Mac
Recommended Stories